One of my friends likes to say that because Marc Jacobs is so amazing, he can get away with doing ridiculous thinks like having the little Miss Marc characters – and still sell bags emblazoned with her image. I'm pretty sure this Marc by Marc Jacobs Dogs of Marc Shopper qualifies to prove that her little axiom is correct.
Why? Because, while walking with the same friend, we spotted a gal slinging this bag over her shoulder. It's not a bad bag at all – just rather ridiculous. But it's ridiculous enough that it crosses the line into cuteness. Just like poppy Japanese characters. (more…)
One of our favorite clutch designers is Lauren Merkin. Her designs are unmistakable and completely chic. The most recognizable Lauren Merkin Clutch is the Louise. Good news for all of you is that we are giving three away Lauren Merkin Louise Clutches!
How to enter:
1) Follow Lauren Merkin on Twitter and PurseBlog on Twitter. Also, tweet this:
RT & Follow @PurseBlog and @LaurenMerkin to win one of 3 Lauren Merkin Clutches! Info how to enter: http://bit.ly/bihm6f
2) Like Lauren Merkin on Facebook and PurseBlog on Facebook.
3) Comment on this post telling us why you want to win a Lauren Merkin clutch! (more…)
I didn't get an invitation (lost in the mail somewhere, surely) to the 2010 Emmy Awards, so I'm just going to show you a life-size picture of the Alexander McQueen Crystal-Encrusted Skull Clutch and imagine it in my hand. Because of that lost invite, I was also forced to give back my Marchesa dress and let Heidi Klum wear it, but she didn't have the clutch to pair with it. So, in that regard, I still win. Except that she's Heidi Klum, and I'm a blogger who doesn't actually own this clutch either, technically speaking.
Ok, so maybe I don't win. Either way, you can keep up with our coverage of Emmy fashion and weigh in on your favorites (and least favorites, because that's way more fun) over at BagThatStyle.com!
Fall is full of strong trends – military, leopard print, haircalf, motorcycle boots. Studs are still around, apparently. That's kind of a lot to take in, but if your style tends to skew more traditionally feminine, there's a trend for you too: lace.
Lace tends to go hand in hand with grunge, for some reason (irony?), and this season it's appearing in silhouettes that fall at every point in the spectrum. Luckily, the Diane Von Furstenberg Marlene Envelope Bag is simple enough to fit in anywhere and everywhere. (more…)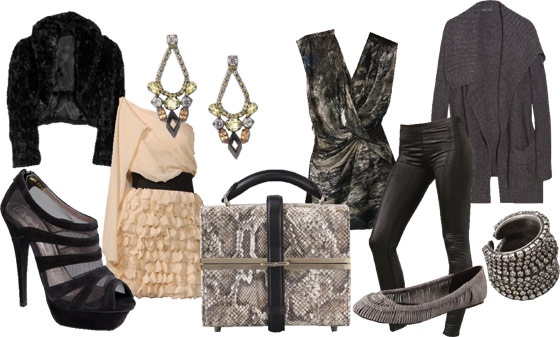 It might be a bit early to declare box bags as a trend, but the sight of Victoria Beckham carrying one a little while back and now the appearance of fall's Alexander Wang Tai Dopp Kit Bag make it seem as though more such bags will come out of the woodwork in the near future. Boxes certainly fit with the emerging trend of petite, streamlined, slightly retro handbags, and if you want to hop on this look before all of your friends know about it, we've got a few suggestions – one that plays up the bag's grey tone, another that accents the creams and beiges. (more…)
I was first going to label this a fall trend, but truth be told the bucket bag has been sought after for a couple seasons now. For fall the Bucket Bag trend does not die down and the best place to satiate your bucket bag wants and needs is ShopBop.
The bucket bag combines utility with a casual chic hands-free vibe. The shoulder strap is long and the body of the bag is more spacious than it appears. One of our favorite bucket bags is the Alexander Wang Diego, which of course makes ShopBop's list.
Others that made ShopBop's bucket list include:
Now that we're done with New Jersey, the sun seems to shine a little brighter, the air seems a bit crisper, humanity seems capable of goodness and positivity. Well, maybe not the Real Housewives of DC specifically, but, you know. Most of us.
Last night's episode was probably a bit slow for some people, but I still have such a reality TV crush on this group and their non-Jerseyness that I loved it anyway. When the bar of expectation is set so low, there's no place to go but up, and as long as I get at least one heinous story about the Salahis per episode, I'm a happy girl. (more…)
At this point, if you don't like leopard print, I feel kind of bad for you. It seems as though every brand under the sun, from high-end to low-end and everything in between, has released some sort of leopard bag for fall. The trend is inescapable, which is great if you're like me and you already had a pair of glittery silver and black leopard leggings left over from last year. Yeah, I said it.
If I had an extra four grand laying around, this Chanel Strass and Tweed Leopard Classic Flap would be the perfect compliment to my admittedly tacky-but-fun leggings. Or to a black dress of any sort. Or any outfit, really. (more…)
Mini crossbody bags have been the ish for a couple of seasons now, but not everyone can partake. Maybe you have a big wallet, a dayplanner, or just a lot of stuff to carry all at once, but for some women, fitting everything they want inside of a minibag just isn't a reasonably possibility.
If you're one of those people, there are a growing number of slightly larger crossbodies coming out that still fit the trend but hold more everyday essentials than some of the smallest options. My personal favorite is the Botkier Ava Crossbody that I've been carrying for a couple of weeks now, but if you prefer something with silver hardware or a leather strap, check out the Brach Phillipa Crossbody Bag. (more…)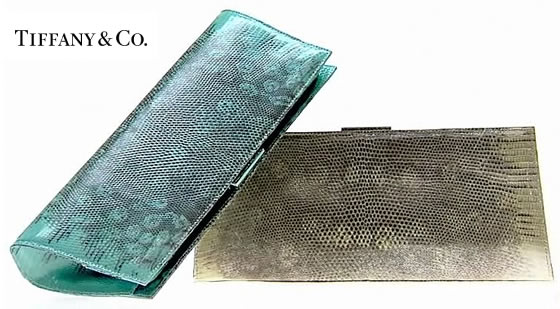 Tiffany & Co. may be synonymous with jewelry but that soon will change once you get to see their new leather collection. When I first learned that Lambertson Truex filed for bankruptcy, it was not only a shock but also left me feeling like a significant part of the handbag world vanished. My hope was restored soon after when I read that Tiffany acquired Lambertson Truex. Then I had to wait. Wait to see what would become of the former original US-American design house and how the partnership between Tiffany and the design duo, Richard Lambertson and John Truex, would translate in the designs.
[click for full size images along with name and price of each item]
The Tiffany Leather Collection does not disappoint. In fact it quickly surpasses my expectations, and it does so with confidence and poise. The sleek and streamlined bags are reminiscent of past Lambertson Truex designs, allowing the elegance and grace of each piece to shine through. While the designs master the combination of modern elegance with a timeless appeal, the finishing touches infuse classic Tiffany touches. These finishes include custom-designed hardware, Tiffany Blue leather interiors, and Tiffany Blue enamel. (more…)